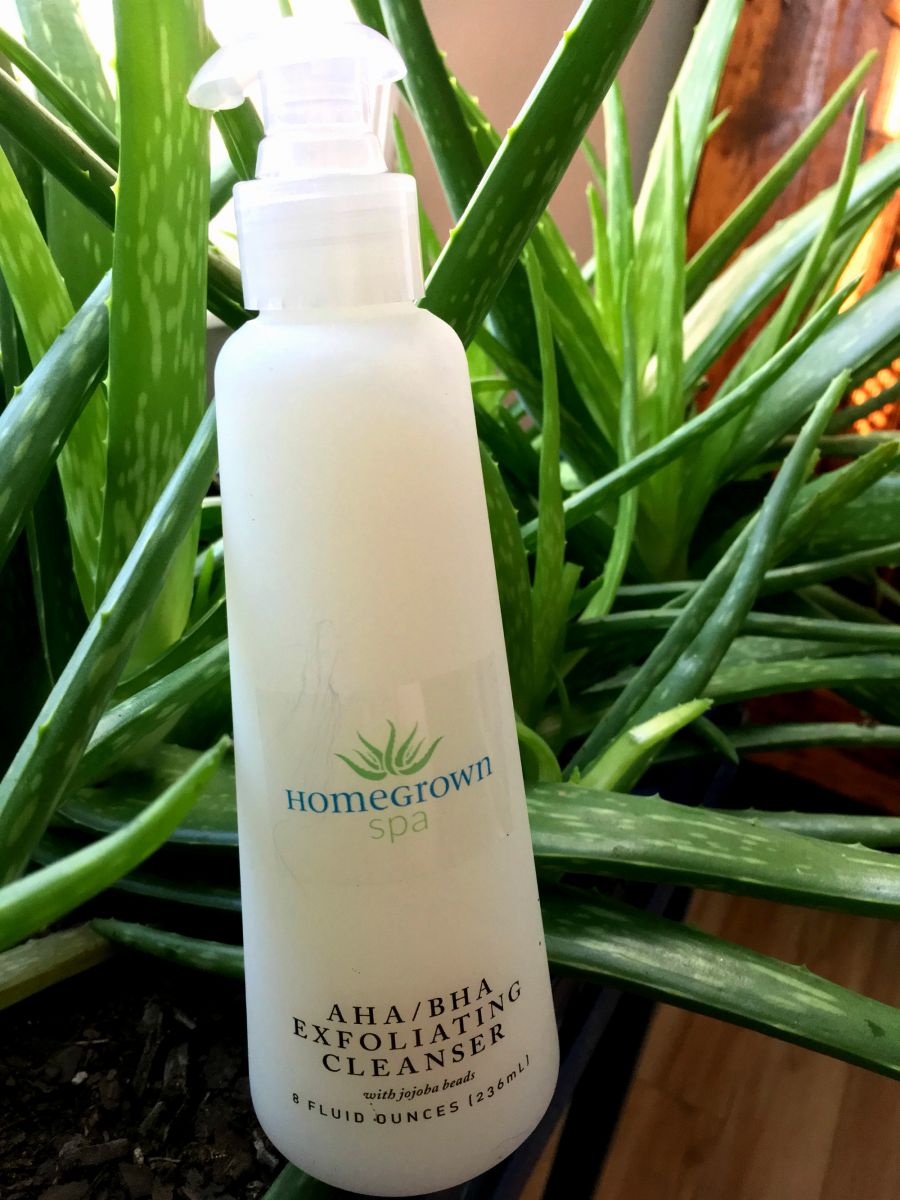 This deep cleansing lotion includes the Alpha and Beta Hydroxy Acids of Glycolic, Lactic and Salicylic. These natural acids loosen the bond of dead skin cells to accelerate the natural skin renewal process. The Jojoba beads gently exfoliate the skin to prevent occlusion of pores, revealing a fresher and more youthful looking skin.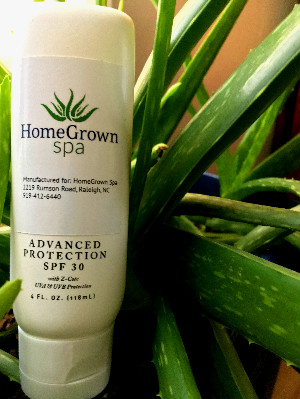 Designed for light hydrate your delicate skin while provided protection from the sun. The powerful anti-oxidant Japanese Green Tea Extract is known for its anti-irritant properties, preventing redness, rough skin, and peeling caused by sun-drenched skin. Vitamin A helps increase the skin elasticity, and normalizes dry parched skin. Vitamin E helps protect the skin from free radical damage. Specialty and beneficial extracts include Gingko Biloba, Ginseng, and Licorice to revitalize and condition sluggish skin. Developed for the face and the body.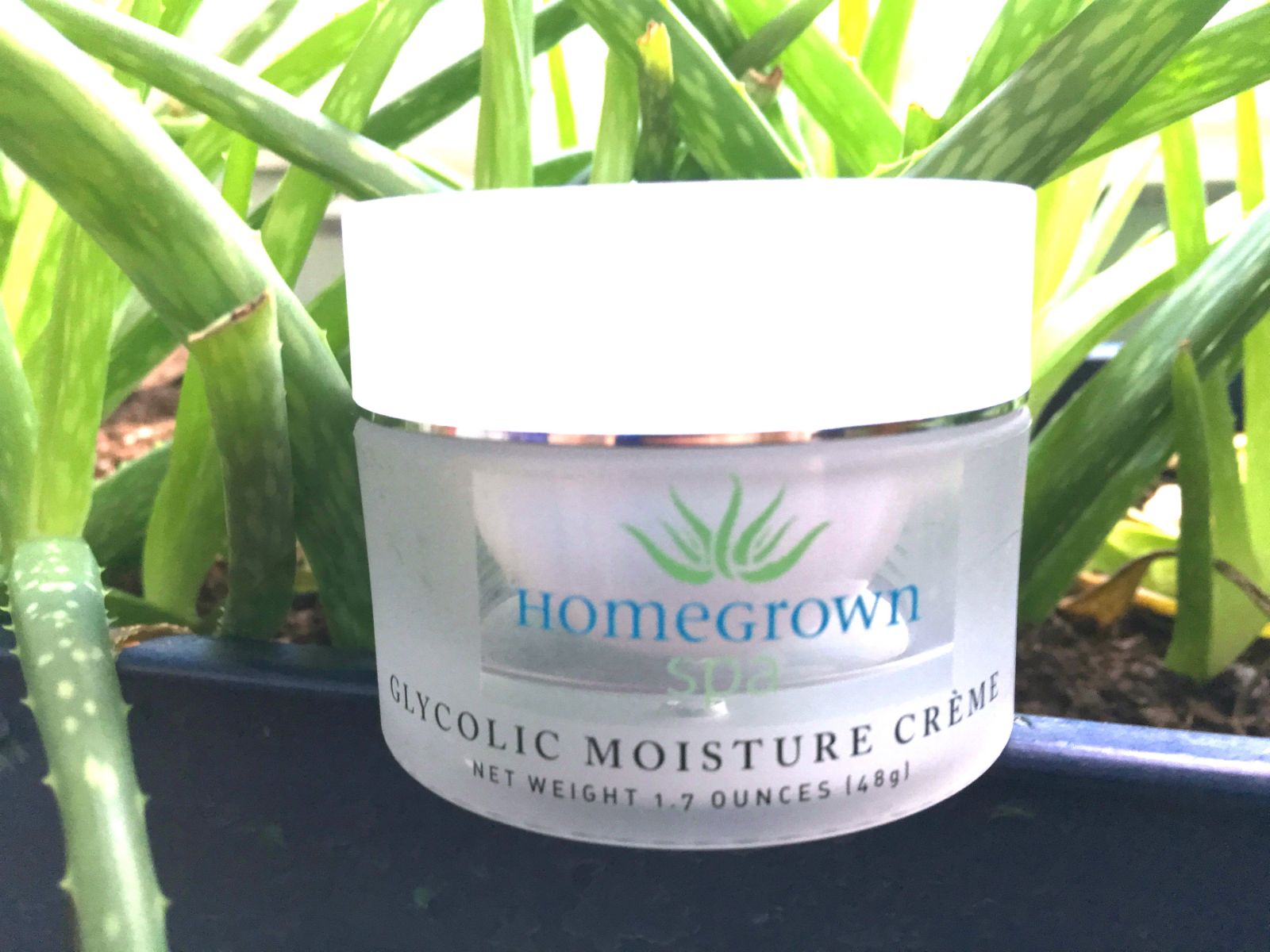 This daily reconditioning treatment contains natural fruit acids of Grape, Lemon, Passionflower and Pineapple. All of these natural fruits gently encourage the skin to shed its surface coating of dead cells. Using on a daily basis will help diminish fine lines, scarring and skin discolorations. Vitamin A, E and C protect the skin from the damaging effects of free radicals and help improve elasticity. Alpha Hydroxyl Acids – Glycolic Acid Lactic Acid, Citric Acid, Tartaric Acid, are and are derived from Grape, Lemon, Passionflower and Pineapple. Alpha Hydroxyl Acids exfoliate the skin and encourages production of collagen and increases cell turnover. Salicylic Acid – Encourages surface renewal for a smoother texture and is also known for its antiseptic properties. Glycoproteins – Its revitalizing capacity strengthens the skin's natural ability to protect itself against damaging environmental influences. Boosts skin's oxygen content and consumption with proven increase in cellular respiration. Vitamin E – Anti-oxidant that protects the skin from free radical damage caused by the environment (UV radiation, chemical pollutants), certain lifestyle choices (smoking, drinking alcohol). Vitamin A – Increases the skin elasticity, and normalizes dry, parched skin. Tetrahexyldecyl Ascorbate – Vitamin C is effective in increasing hydration levels, evening skin tone, stimulating collagen production.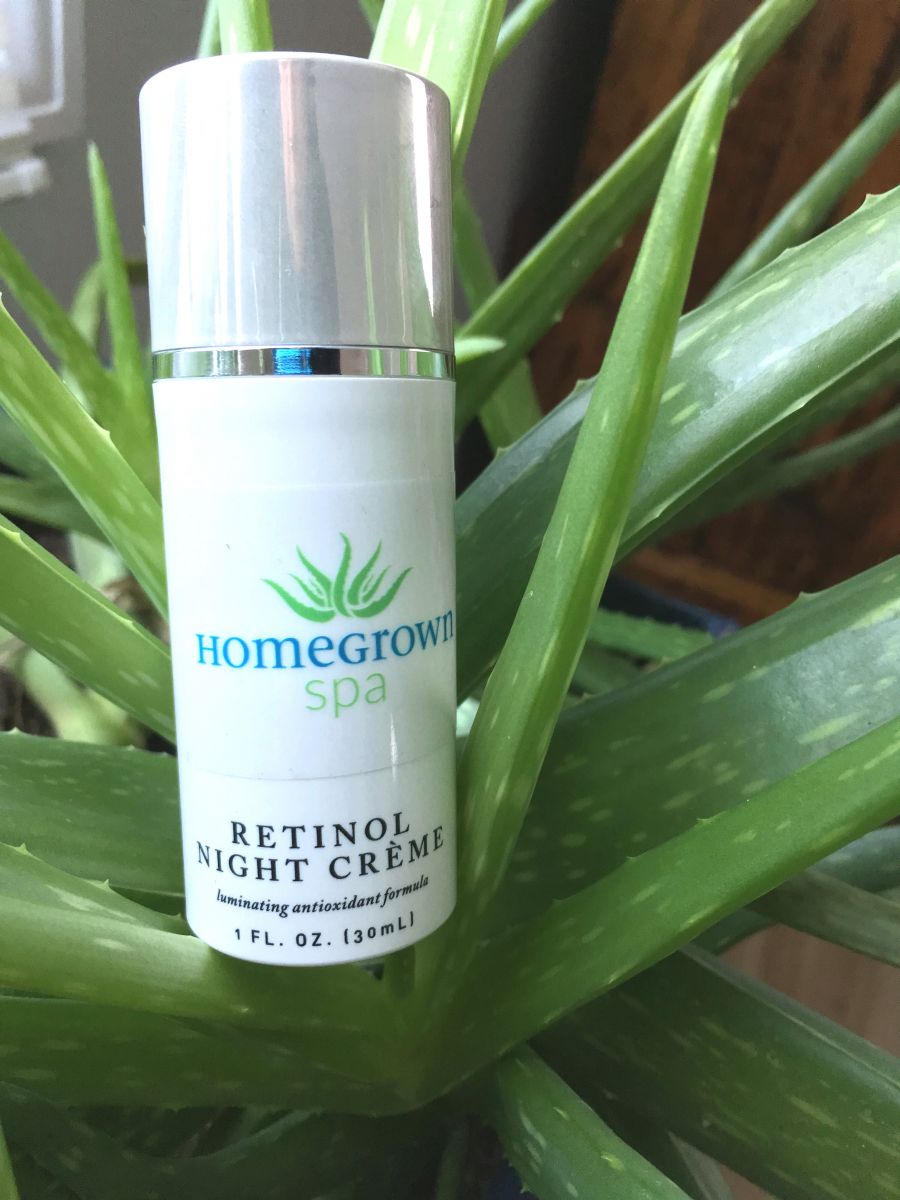 Unique Retinol encapsulated delivery system provides maximum release with reduced irritation typically associated with retinoid use. Retinol diminishes the appearance of fine lines and deep wrinkles by stimulating collagen production. Additionally, Retinol stimulates cell regeneration to enhance skin tone and texture and to reduce the appearance of discolorations, age spots, and occasional blemishes. Palmitoyl Pentapeptide – 4 (Matrixyl®) – Reduces deep wrinkles 44%, reduces main wrinkle density by 37% and lifting effect increases by 16% are the results found in clinical studies with this ingredient. Daisy Flower Extract – Clinical test results with this extract show reduction of melanin formation, anti-oxidative activity, and significant lightening effects . Results of a comparative study conducted with Daisy Extract and arbutin, used at equivalent polyphenol concentrations, showed that Daisy Extract was twice as active as arbutin. Licorice Root Extract – A natural antioxidant and brightening ingredient. Vitamin C – Anti-oxidant that helps to fight free radical damage caused by pollution. Also acts as an anti-inflammatory for puffy eyes and redness. Yeast Extract – Has been known to stimulate the skin's immune system cells to work harder. Also known to help in repairing weakened support systems that allow skin to sag and wrinkle. Tocopherol – An anti oxidant that protects the skin from free radical damage caused by the environment (UV radiation, chemical pollutants), and certain lifestyle choices (smoking and drinking). Vitamin A (Retinyl Palmitate) – Studies have shown that Vitamin A helps increase the skin elasticity, and normalizes dry parched skin.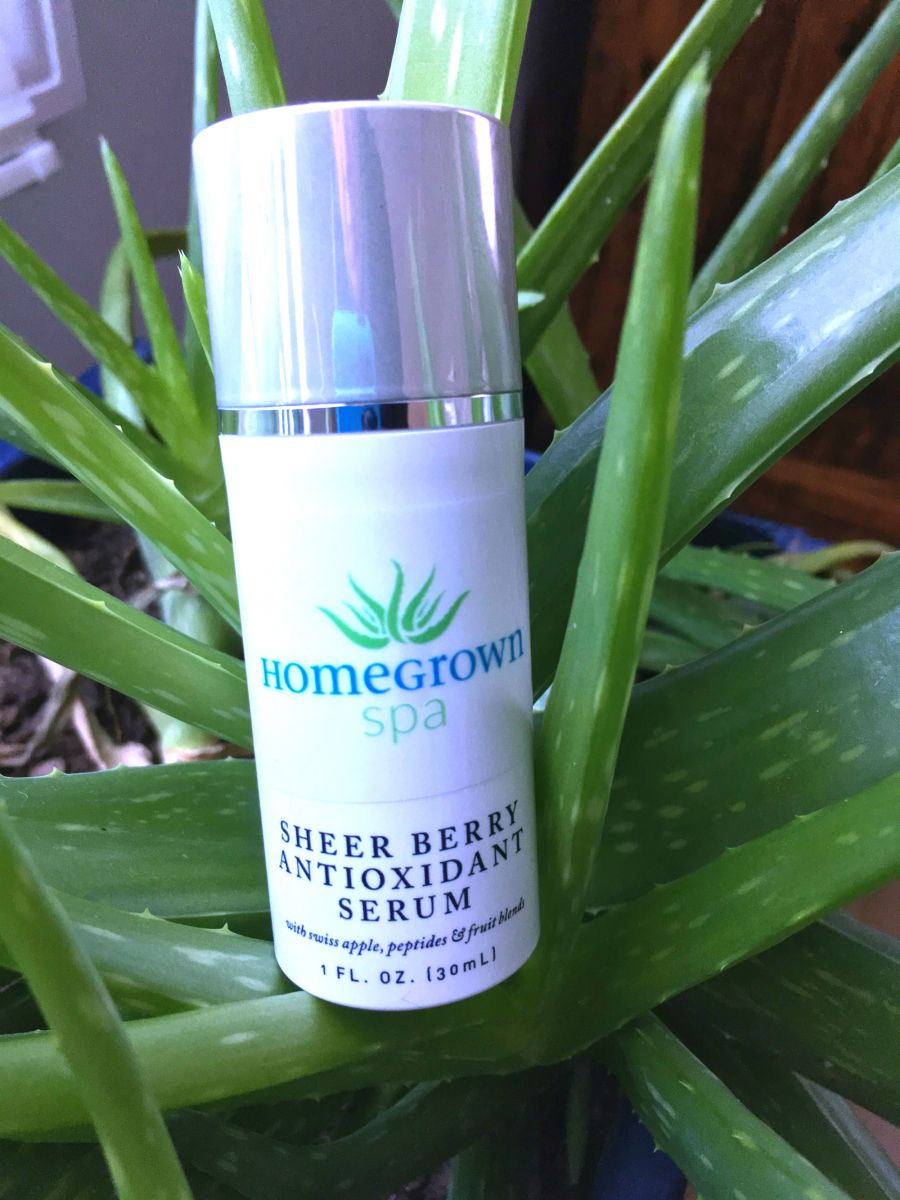 These high-powered antioxidant fruit blends and anti-aging peptides provide new ways to quench the skin's need for protection and free radical fighting power. A combination of fruit acids, resveratrol, and peptides has set the standard of performance for antioxidant products. This product is the highest performing antioxidant product available. Tested for its potency, this serum contains an ORAC value of 2000 units per gram. This far exceeds the recommended "high" range of 150-300 units per gram provided by an independent testing lab. Malus Domestica Fruit Cell Culture Extract – A rare Swiss apple that has special longevity properties is incorporated in this serum. Swiss researchers found that the answer in the amazing longevity of the apples' stem cells. The apple stem cell ingredient helps to protect the skin stem cells from aging. Resveratrol – One of the most powerful antioxidants around, high in proanthocyanidins, a group of bioflavonoids superior to most because they are water soluble and much more easily assimilated by the body. A hard-working free radical scavenger, it prevents skin cell damage caused by sun exposure and pollution. Theobroma Cacao (Cocoa) Seed – High levels of antioxidant polyphenols (natural antioxidant). Vitis Vinifera (Grape) Fruit Extract – High ranking Polyphenols (natural antioxidant). Coffea Arabica (Coffee) Extract – High ranking Polyphenols (natural anti-oxidant). Camellia Sinensis (Green Tea) Leaf Extract – Anti-inflammatory botanical. Gellidiela Acerosa (Algae) Extract – with beneficial enzymes & minerals. Garcinia Mangostana Peel Extract – Anti-inflammatory fruit extract, high in antioxidants known as xanthones.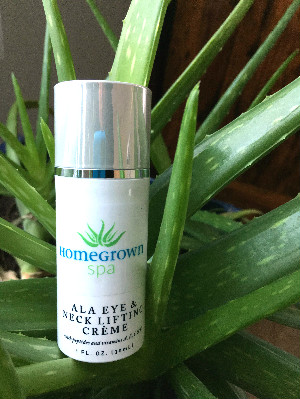 This formula was designed to treat and hydrate the delicate thinner skin around the eye and neck area. This formula incorporates Matrixyl® (Peptides), Co-Q 10, Mushroom Extract, Vitamin K and Arnica Extracts. The chosen ingredients are known to help reduce the appearance of wrinkles and dark circles, while lifting and firming the skin. Enjoy remarkable results after using this impressive formula in your daily skin care regiment. Palmitoyl Oligopeptide & Pamitoyl Terapeptide-7 (Matrixyl®) – Clinical tested results; 44.9% reduction of deep wrinkles, 16.6 % reduction lifting effects, 14.4% reduction of roughness within 2 months of daily use. Alpha Lipoic Acid (ALA) – Thioctic Acid; a well-known natural substance found in certain foods and also produced in the human body. It has impressive properties of fighting free radicals, promotes cell energy production, and anti-inflammatory. Vitamin K – Phytonadione; relation to the circulatory system has been parlayed into its use as a cosmetic ingredient to help diminish vascular conditions that emerge as skin imperfections such as dark circles under the eyes, redness from rosacea, and broken capillaries. Co-Q10 – Ubiquinone – is a vitamin like nutrient that resides in the mitochondrial cell membrane. CoEnzyme Q 10 is known for "cellular energy source". Mushroom Extract – one of the most studied medicinal mushroom extracts in the orient. Better known as Shiitake and is a tradition that stretches back approximately 1000 years in China. It is known for its immune boosting and anti-bacterial properties.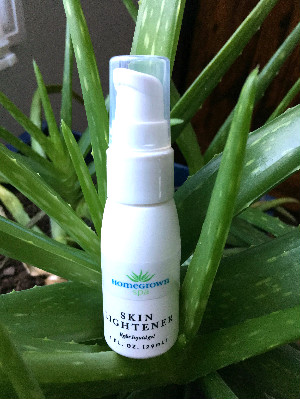 Skin Lightener will help lighten and even out skin tone and discolorations. Use of the gel is continued until the spots have faded to the patient's satisfaction. The length of time varies per individual but results are noticeable within two weeks with continued progress afterward. Kojic Acid – Extracted from a species of mushroom and has a melanogenesis inhibitory effect on UV – induced hyper pigmentation. Hydroquinone – A white crystalline phenol that occurs naturally; used to fade hyper pigmentation.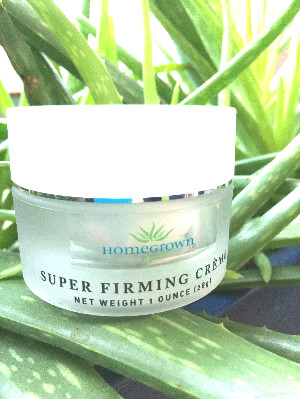 Clinical studies confirm the effectiveness of this high performance crème, showing the reduction of superficial facial lines by 36% within 4 weeks, and increasing skin firmness by 21% with 4 weeks. This high-tech complex provides ingredients, which help firm and tighten aging skin while providing enhanced texture and the reduction in the appearance of wrinkles. High doses of Vitamin E and Sodium Hyaluronate help protect and hydrate. Coneflower Extract - has been shown to have strong anti-inflammatory and immune enhancing properties. Hydrocotyl Extract – also known as Gotu Kola, are known to have healing properties. Sodium Hyaluronate – Known as an excellent humectant and emollient, which moisturizes, lubricates and soothes the skin. Vitamin E – Anti-oxidant – Maximum dose incorporated in this formula to help nourish and skin and protect it from the breakdown of premature aging caused by free radicals. Panthenol – Vitamin B5, known for its revitalizing effect to the skin.